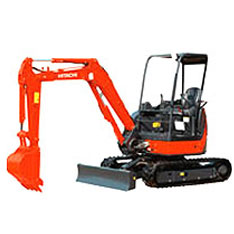 Building Construction Machinery
Building construction machineries are used in a wide variety of construction of building projects. They include machineries like bulldozers, cranes, backhoes, loaders etc, including small machines and tools like air hammers, air compressors, jack hammers, elevators, generators, chippers etc. The machineries thus used for the construction of buildings are classified into two main categories: Heavy Machinery and Light Machinery.
Construction projetcs cover three essential construction jobs: Building Construction, Industrial Construction and Heavy/Civil Construction. Building constitutes not only the residential houses but also big corporate offices, commercial centers, multistory buildings etc. For the construction of buildings both heavy and light machineries are used.
Types of Building Construction Machineries
BossBuyer Co.,Ltd is a specially authorized foreign trade corporation. The corporation's main business is machinery export, include construction machinery, crane machinery, mining machinery, etc. We supplies Building Construction Machineries for sale and we have exported Building Construction Machineries to many countries.
Contact E-Mail : sales@bossbuyer.com
Relative Products

How to Contact Us
Email: sales@bossbuyer.com
Skype: bossbuyer
Market Hotline
0086-21-61435-919
Service Hotline:
0086-21-61435-919