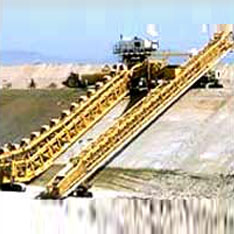 Canals Construction Machinery
Water is the most precious and scarce resource that has great utility in agriculture and electricity production. To conserve and for the optimum utilization of water, canals and dams are constructed. Through canals, water is transferred from rainfed areas to water scarce areas thereby increasing the agricultural production and promoting balance regional development. For construction of canal, lots of heavy and light machineries are used. Canal construction involves digging, lining, paving, loading and unloading of materials, crushing, etc.
Types of Canals Construction Machines
The machineries that are utilized for the construction of canals are :
BossBuyer Co.,Ltd is a specially authorized foreign trade corporation. The corporation's main business is machinery export, include construction machinery, crane machinery, mining machinery, etc. We supplies Canals Construction Machines for sale and we have exported Canals Construction Machines to many countries.
Contact E-Mail : sales@bossbuyer.com
Relative Products

How to Contact Us
Email: sales@bossbuyer.com
Skype: bossbuyer
Market Hotline
0086-21-61435-919
Service Hotline:
0086-21-61435-919