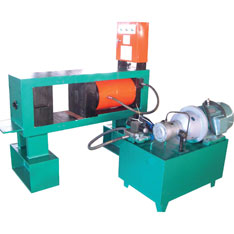 Machine tools
A machine tool is a powered mechanical device, typically used to fabricate metal components of machines by machining, which is the selective removal of metal. From the simplest to the most complex, most machine tools are capable of at least partial self-replication, and produce machine parts as their primary function. When machine tools fabricating or shaping parts, several techniques are used to remove unwanted metal. Among these are: Electrical discharge machining, Grinding, Multiple edge cutting tools, Single edge cutting tools, etc.
Types of Machine Tools
BossBuyer Co.,Ltd is a specially authorized foreign trade corporation. The corporation's main business is machinery export, include construction machinery, crane machinery, mining machinery, special doors, beauty equipment etc. We supplies Machine tools for sale and we have exported Machine tools to many countries.
Contact E-Mail : sales@bossbuyer.com
Relative Products

How to Contact Us
Email: sales@bossbuyer.com
Skype: bossbuyer
Market Hotline
0086-21-61435-919
Service Hotline:
0086-21-61435-919